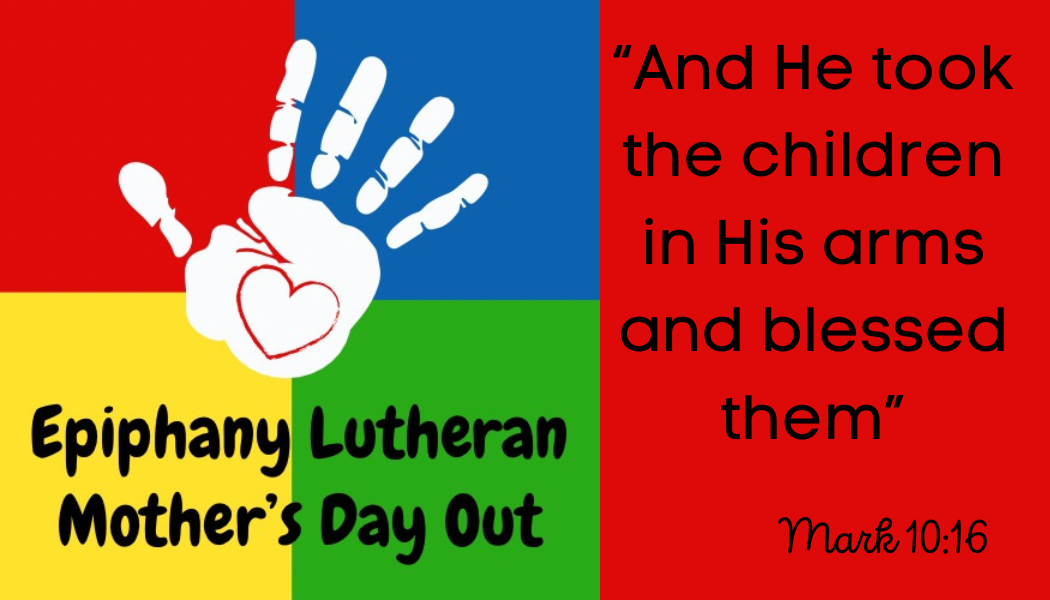 Epiphany Lutheran Church MDO
Mailing Address: P.O. Box 2461,Pearland, TX 77588
REGISTRATION FOR FALL 2023
Registration is ongoing. We are filling up.
Please email with child's DOB for availability.
We are only in the MDO office on Tuesdays from 10 to 1 during the summer, please be patient for email responses. Thank you.
↑Fees and much more in this Handbook! ↑
**Tuition is based on the number of days the school is open, taking into consideration holidays and/or PISD closures. MDO is intended to be a year-long commitment, and for your convenience in budgeting, is divided into 9 equal monthly payments, with August and May being 1/2 payments.