Stay Connected Online!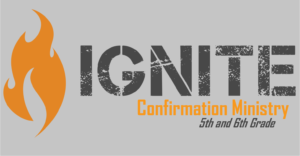 Confirmation – 5th, 6th and 7th Grade
The preteen years are an exciting time for kids to grow in their relationship with Jesus! Epiphany offers many opportunities for preteens to get connected to God including confirmation classes, Sunday School, retreats, service projects and other special events. Please contact Beth Milbrath at
beth@epiphanypearland.org
for more information.
7th Grade Confirmation
Confirmation classes meet on Sunday nights from 6:00 to 8:00 p.m. At Epiphany students attend Confirmation classes in 5
th and 6th grade and are confirmed in late October of their 7th
grade year. The Rite of Confirmation is not a graduation, but an important step in a life of following Jesus. At Epiphany, Confirmation includes large group teaching, small groups for discussion and prayer, and of course, the fun of open gym! Over the two years, students learn the Ten Commandments, Lord's Prayer, Communion, Baptism, the Creeds and the Office of the Keys.
Sunday School
Join us each week at 9:15 a.m. in room 209 for Sunday School. We'll walk through the Bible and learn how God's timeless truths apply to our lives today.
Servant Events and Special Events
Our calendar includes lots of opportunities to serve and special events to help students connect with God and each other! Join us for our fall retreats, lock-ins, Souper Bowl of Caring and more.
(grades 4-9)
practice 1st, 2nd & 3rd Sundays
11:45 a.m.