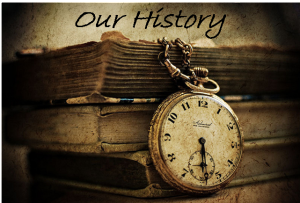 In the early 1980s Ascension Lutheran Church in Houston, Texas gave the Texas District of the Lutheran Church-Missouri Synod (LCMS) $130,000 to start a mission congregation in Pearland, Texas. In 1989, the Texas District of the LCMS called a seminary graduate (Jon Salminen from St. John's, Michigan) to be mission developer for the Pearland Mission. That same year, the Pearland mission began as a handful of people meeting for Bible Study in the club house of the Silver Maples Apartment complex. In 1990, the Pearland Mission rented space for worship and ministry in a shopping center. On Palm Sunday 1990, the first Sunday morning worship service was held. Later that year, on Reformation Sunday, October 27, 1990, Epiphany Lutheran Church, with 113 baptized members, was officially chartered as a member congregation of the Lutheran Church-Missouri Synod. In 1991, Epiphany installed the Rev. Jon Salminen as its first pastor. A new sanctuary, classrooms and office space were dedicated on June 4, 1994 in what is now our current location.
Other moments in our history:
1995 – Mark Sperry was installed as the first DCE (Director of Christian Education) in February; he served until March of 1998
1998 – the Rev. Ryan Rupe was called as Epiphany's first associate pastor
2000 – the Ascension Family Life Center, a 20,000 square foot facility with classrooms, a kitchen and a gymnasium was dedicated
2002 – associate pastor, Rev. Ryan Rupe, (who also served as a Navy Reserve Chaplain) felt called to enlist full-time as a Navy
Chaplain after the attacks on America on 9-11-2001 and left Epiphany
2002 – the Rev. Robert Harbin was installed in October as Epiphany's second associate pastor; he served until August of 2012
2007 – Kevin Kersten was installed as a DCE in January; he served until July of 2011
2009 – the Rev. Aaron Kalbas was installed as Epiphany's third associate pastor; he served until May of 2015
2014 – Beth Milbrath was hired as the Youth Director for Epiphany. In December of 2017 Beth was installed as a DCE
2015 – the Rev. David Johnson was installed as Pastor of Music Ministries in June
2015 – In the fall of 2015 Epiphany celebrated 25 years as a congregation of the Lutheran Church-Missouri Synod
2015 – Chase Drake was installed as a DCE in July after he completed a one-year internship at Epiphany
2016 – the Rev. Nathan Misch was installed as associate pastor in November; he served until October of 2022.
Today, Epiphany is a congregation of 984 baptized members. We have two Sunday morning worship services. Both services are live streamed every week as is an Adult Bible Class.